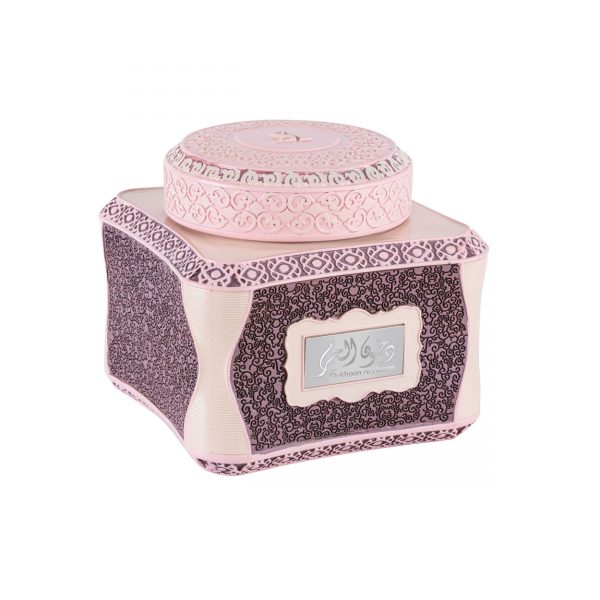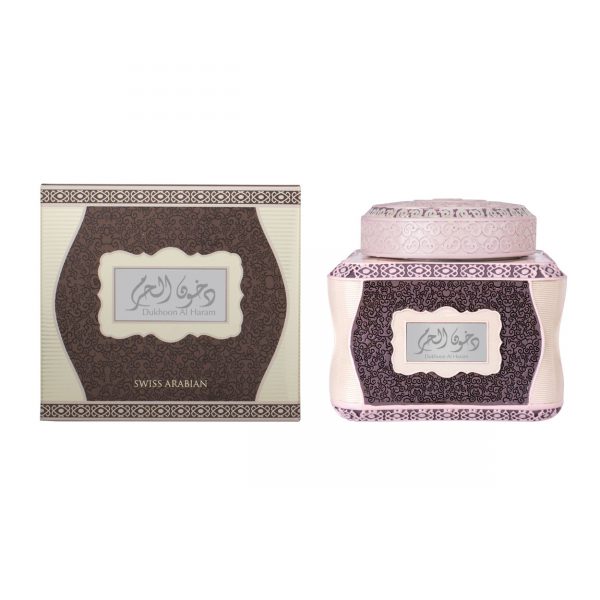 DUKHOON AL HARAM 20 TABLETS 100 GMS
$89.00
When nothing but the best will only do.
Compare
Description
Dukhoon Al Haram
A welcoming start of fresh lemon and lavender invites you in and adds brightness and feelings of light.  Merging gently into a beautiful landscape of sea and forests, this beguiling bakhoor brings the wonders of the world outside into the heart of your home. Nagarmotha provides the earthy green scent of the forest underfoot, while marine notes evoke the ocean beyond. Wrapped warmly in a base of golden amber and deep patchouli, Dukhoon Al Haram is a comforting and beautiful fragrance that brings the beauty of the outdoors into your home.
Your sanctuary.
دخون الحرم
بداية مرحّبة من الليمون واللافندر المنعش تدعوك إليها وتضفي الإشراق والمشاعر النورانية. باندماج ناعم في مشهد طبيعي خلاب للبحر والغابات، يجلب لك هذا البخور الآسر روائع العالم الخارجي إلى قلب بيتك. تمنحك عشبة السبريول رائحة الغابة الترابية الخضراء تحت قدميك، بينما تستحضر نغمات العطر المائية رائحة المحيط البعيد. بدثار دافئ من قاعدة بروائح العنبر الذهبي والباتشولي العميق، يجلب عطر دخون الحرم بروائحه الطيبة التي تريح الحواس، جمال العالم الخارجي إلى بيتك.
ملاذك المقدّس.
DUKHOON AL HARAM is a unique and luxurious creation by Swiss Arabian that is aimed to create a warm and unique ambiance in your home or surroundings. The sweet warm and woody notes with the exquisite blend of citrus notes and a lingering aroma of amber just take you to a different level of relaxation and unleash calm and composite environment all around. The fragrance has rich ingredients like fresh lemon, Kalamazoo fruit, Sage, Praline, Cardamom, Cinnamon, Balsam, Rosewood, Black Amber, Patchouli and ebony.
This impeccable fragrance is for both men and women and is one of the best alcohol free perfume in USA.